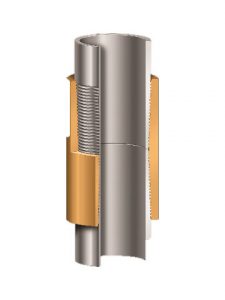 Quick make up thanks to twin lead threads.
Mill end is made up further than field end to avoid mill end rotation when make up field end
Precise make-up position control reduces hoop stress on the coupling.
User friendly operation on the rig: Make up with torque control like a premium connection.